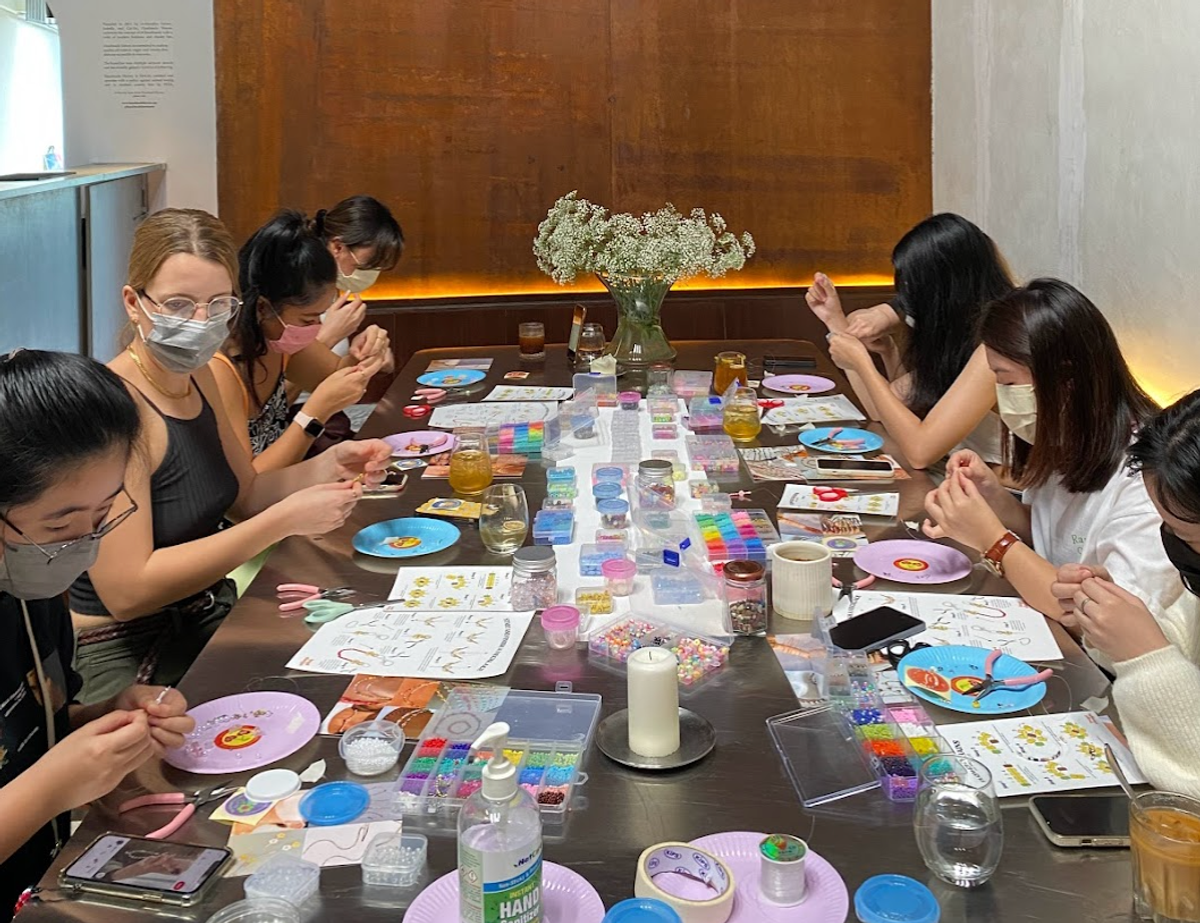 On March 27th 2022 we had our first ever beading workshop at SSS (Small Shifting Space) as part of the 'Take Five' workshops hosted by Handmade Heroes!
When we were first approached by them to join their weekend event we immediately said YES!
We have a special place in our hearts for Handmade Heroes. Back in 2021 when we first started this business with probably only 200 followers on Instagram, they reached out to us and asked if we wanted to collaborate and make custom mask chains for their new Bakuchiol Sleeping Lip Mask. We were so grateful that they supported small handmade businesses like us and it was a great experience working with them. The team were so friendly!!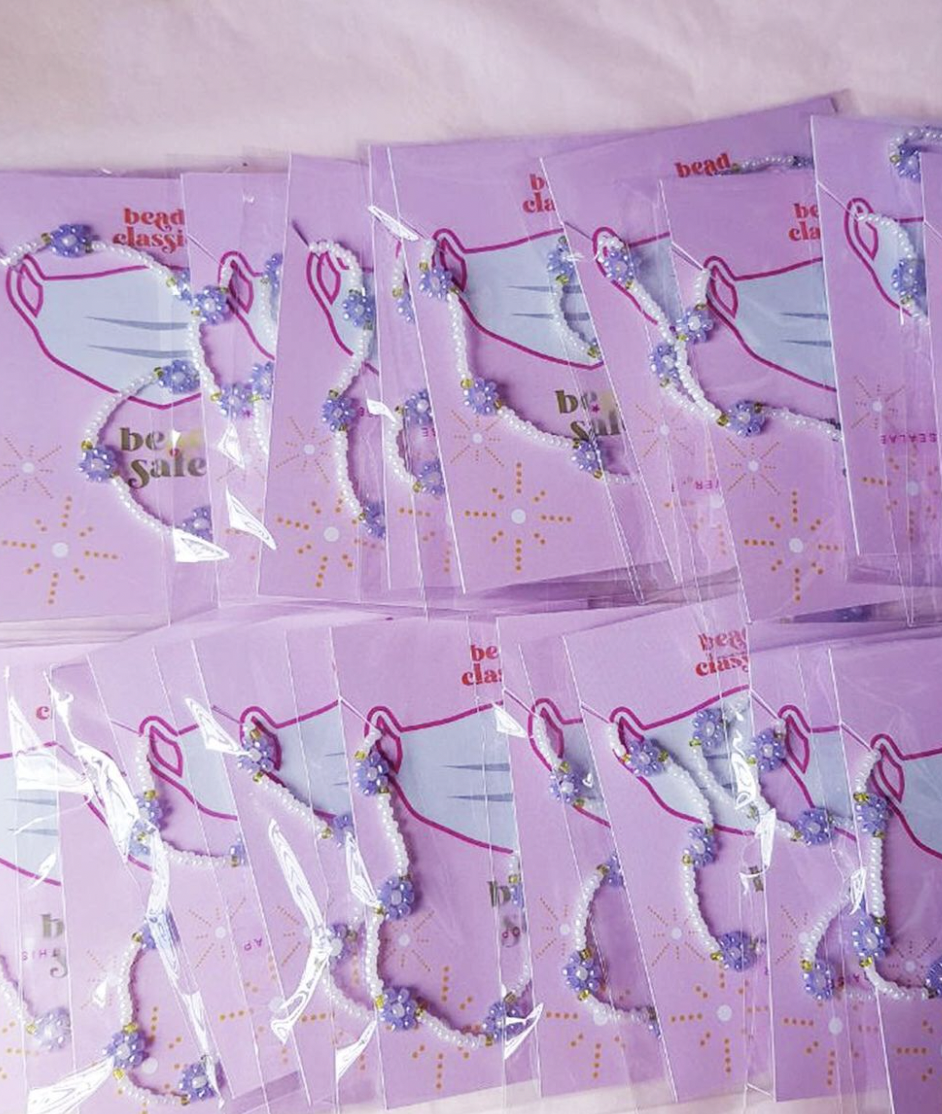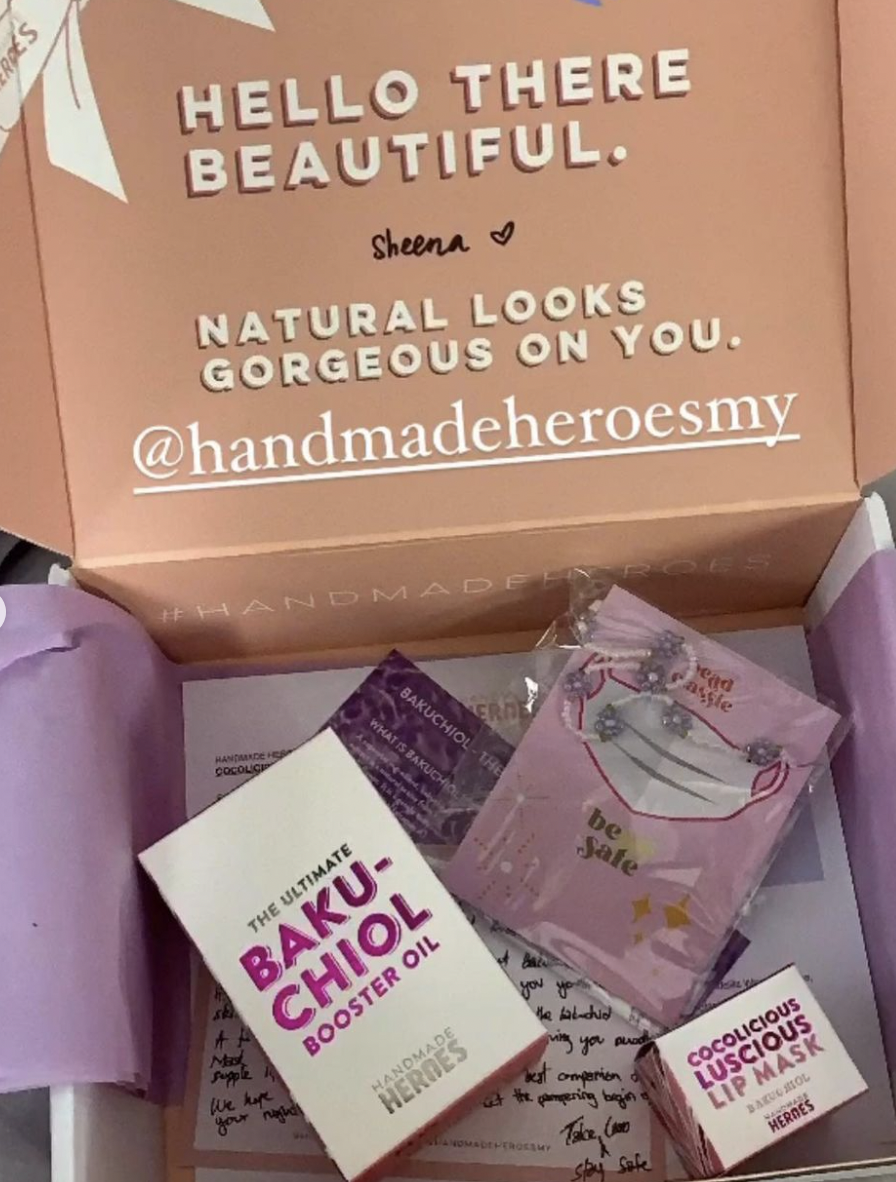 So back to Take Five.. Take Five was a weekend of event with a series of workshops where you can join with your girlfriends and literally take five from your busy lives!
For our beading workshop we wanted to make sure that everyone at this workshop will be able to leave a new skill such as how to start a necklace and finish a necklace. Oh and bonus, how to make a flower chain (intermediate level).
Our workshop was in 2 sessions with around 15 people each. It was our first workshop and we were so eager to share our knowledge with them!
We had thousands of beads available for them to choose and they had about 2 hours to design as many necklaces as they could! (I wished it was longer).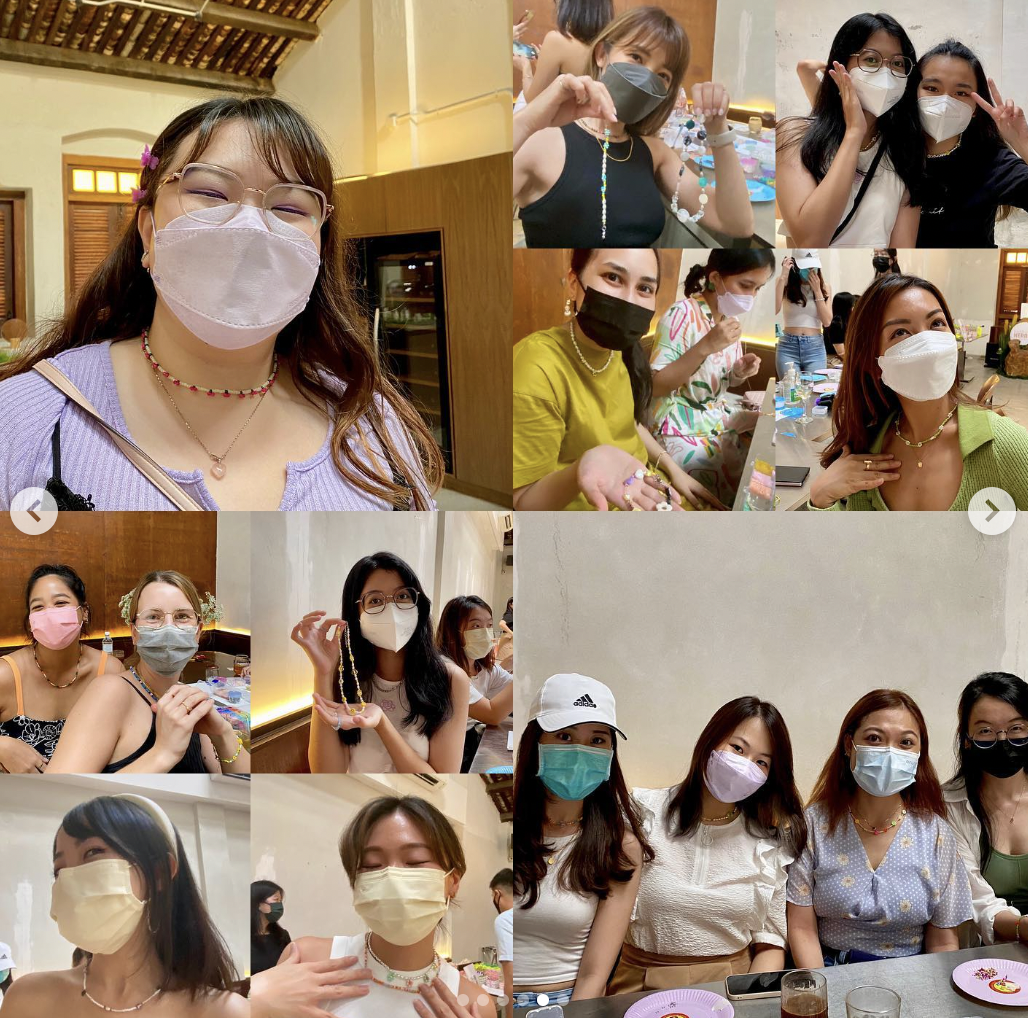 I'm giving everyone who joined a certified beading skill badge! We had so much fun teaching them how to create their own pieces and seeing all the varieties they came up with!

Thank you to Handmade Heroes for hosting such a fun and lively weekend for everyone!
Want to arrange a beading workshop at your event? We'd love to help!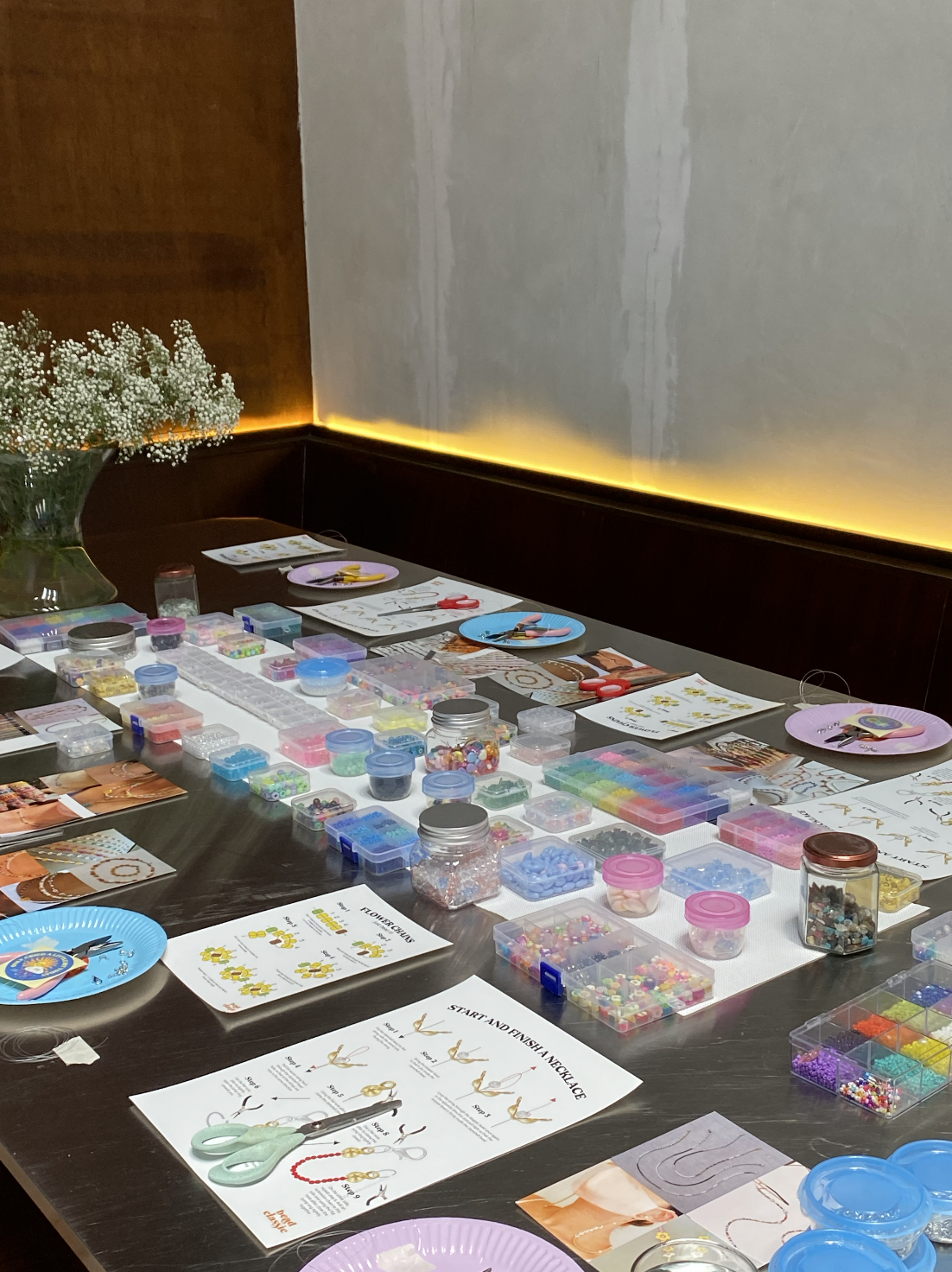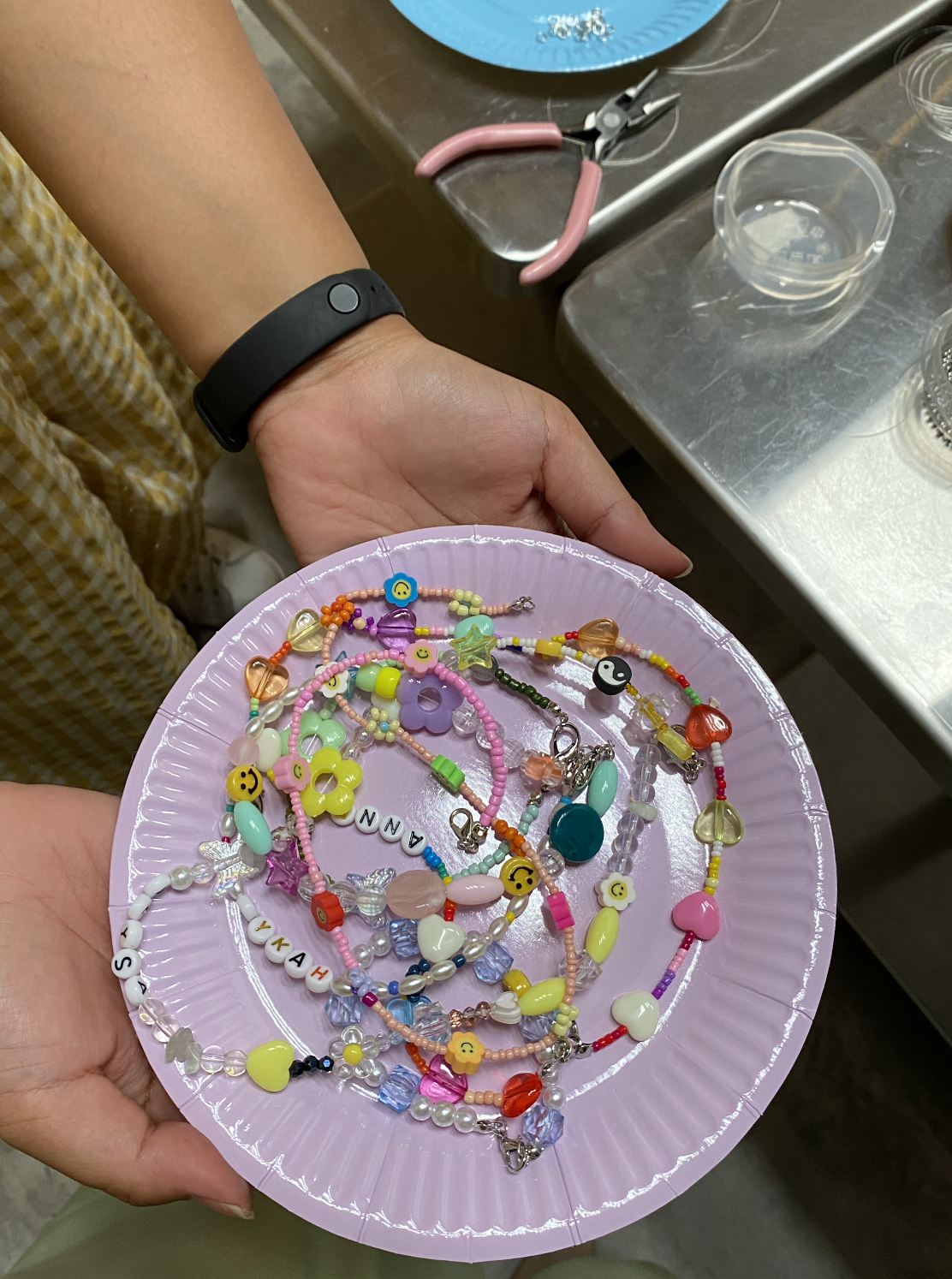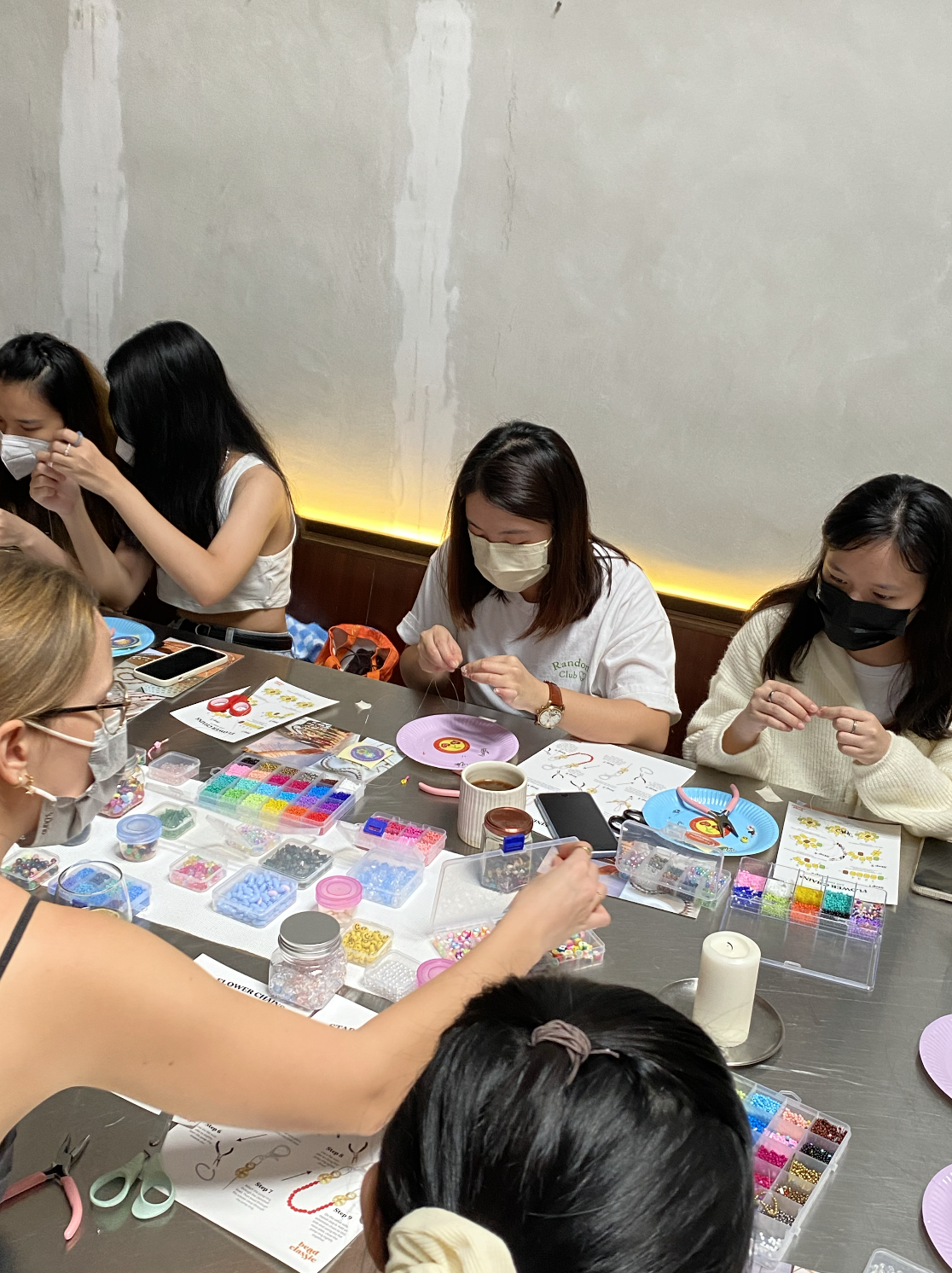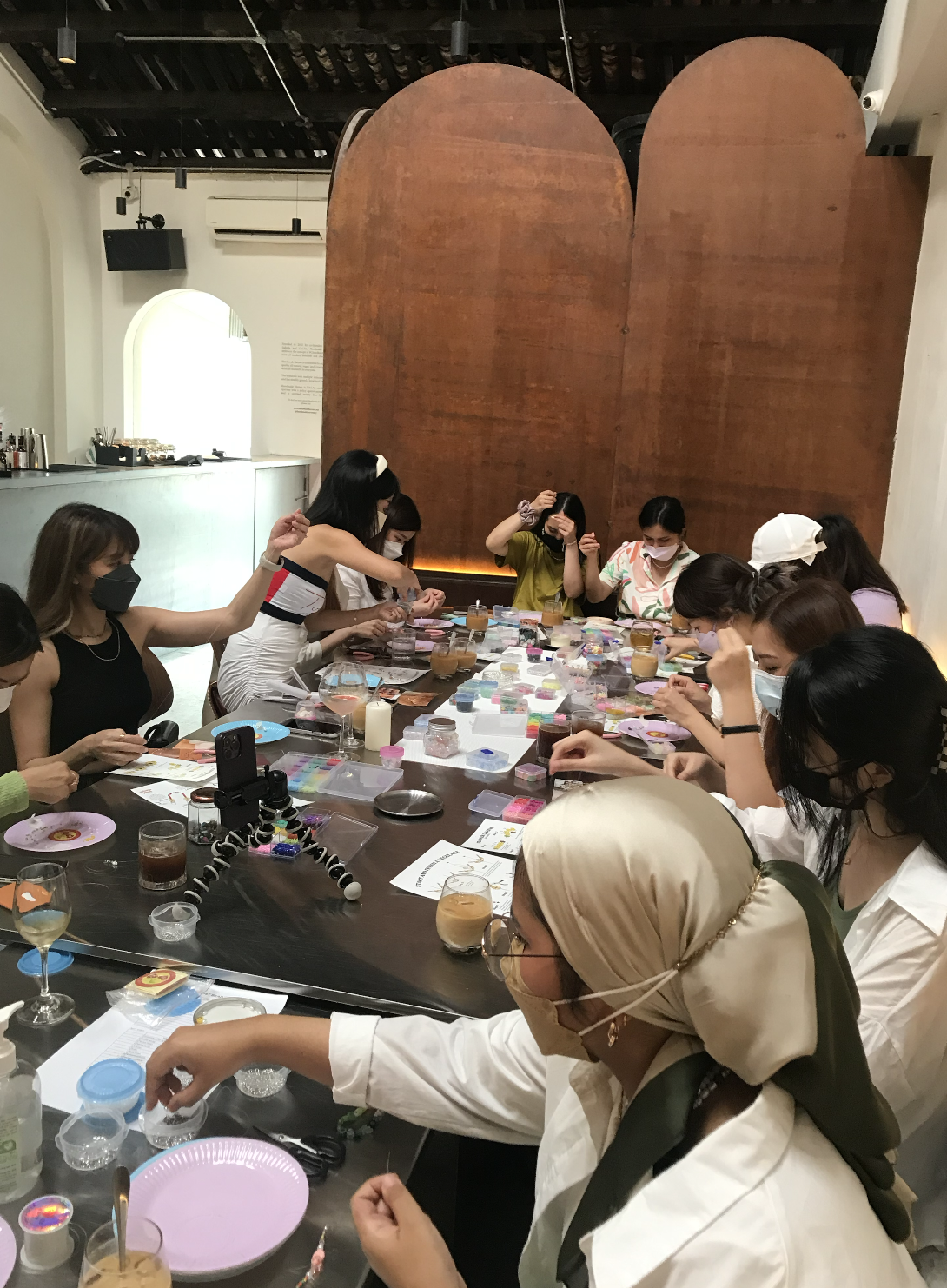 Yours truly,
Farah Faisal
Co-founder of Beadclassic